Grow your small business all from one place.
Unleash market-ready digital solutions and strategies that will accelerate your business's journey to growth.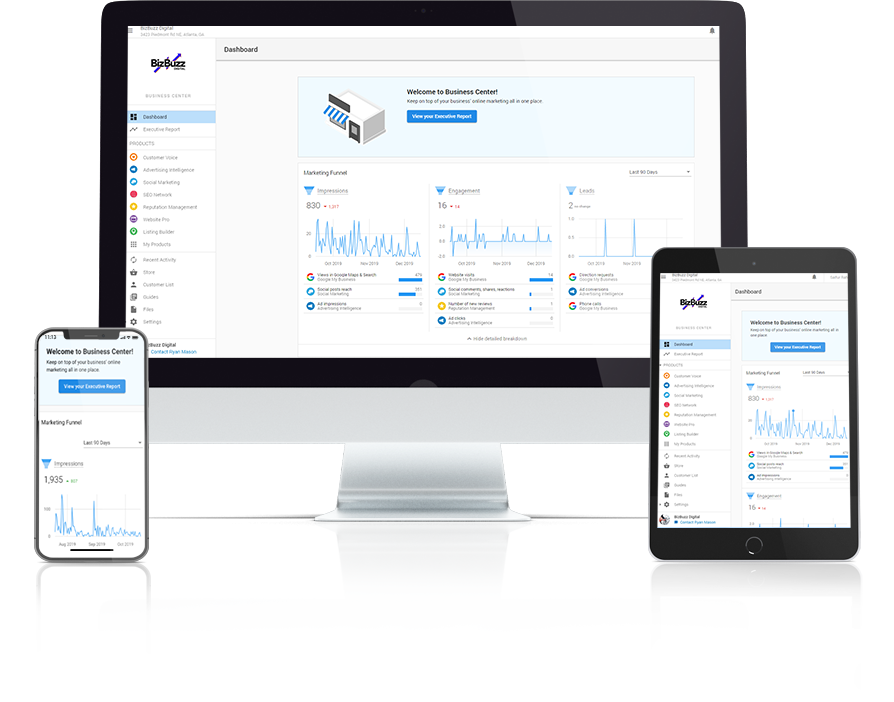 Our integrated marketing management tools are engineered to optimize the way you reach and engage with new consumers.

Listing Builder
Claim, update, and fix business listings across 300 directories and websites that control local search the easy way.
Sync your listings across Facebook, Google, and 60+ other sites.
Help your customers find you no matter where they are.
Create a mobile-friendly business listing optimized for local search.
Understand your customer's activities on Google.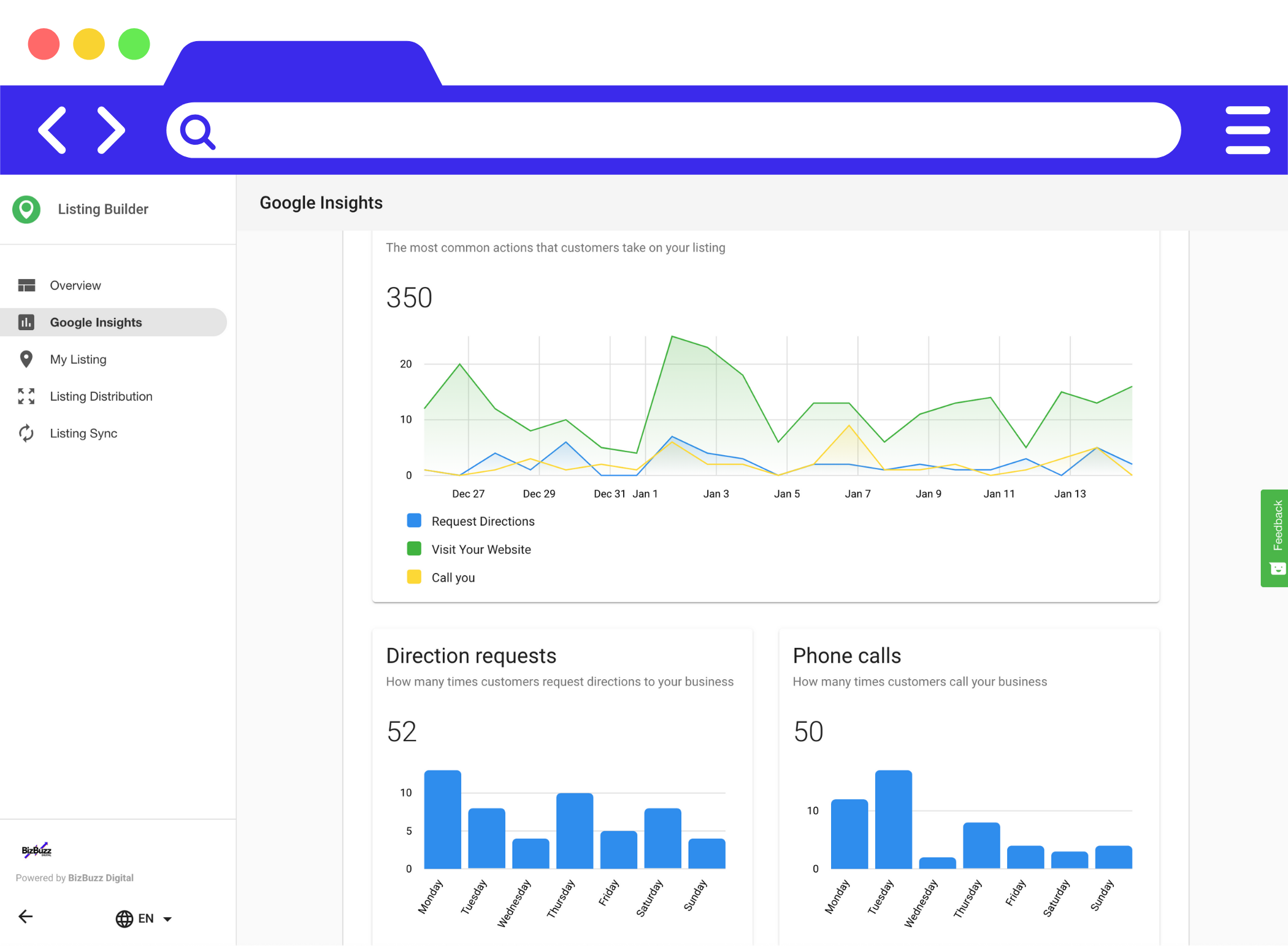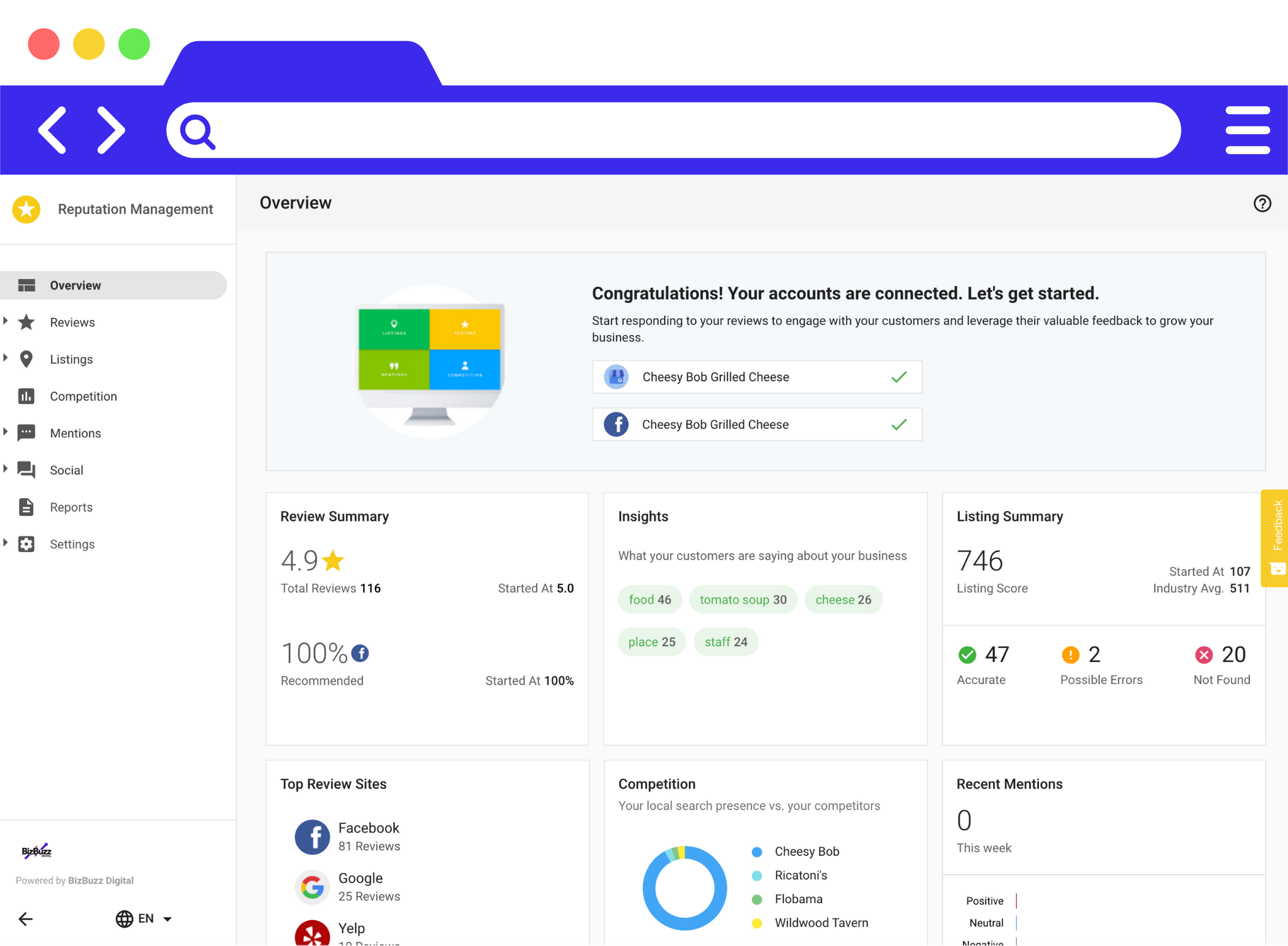 Reputation Management
Monitor and manage all aspects of your online reputation, including listings, reviews, mentions and more.
Manage your reviews from multiple review sites in one place.
View the accuracy of your business listing data across the web.
Tune in to what customers are saying about you online.
Stay in the know with competitor share of voice and growth trends.
Simple social media management.
Social Marketing
Grow your fanbase, find real-time leads, and share relevant content across all of your social channels.
Plan and post to all social media channels from one place.
Engage your followers through every step in the customer journey.
Generate social leads and easily start the conversation right away.
Gather ready-to-publish content and position yourself as the expert.
Track link, post, and engagement performance across profiles.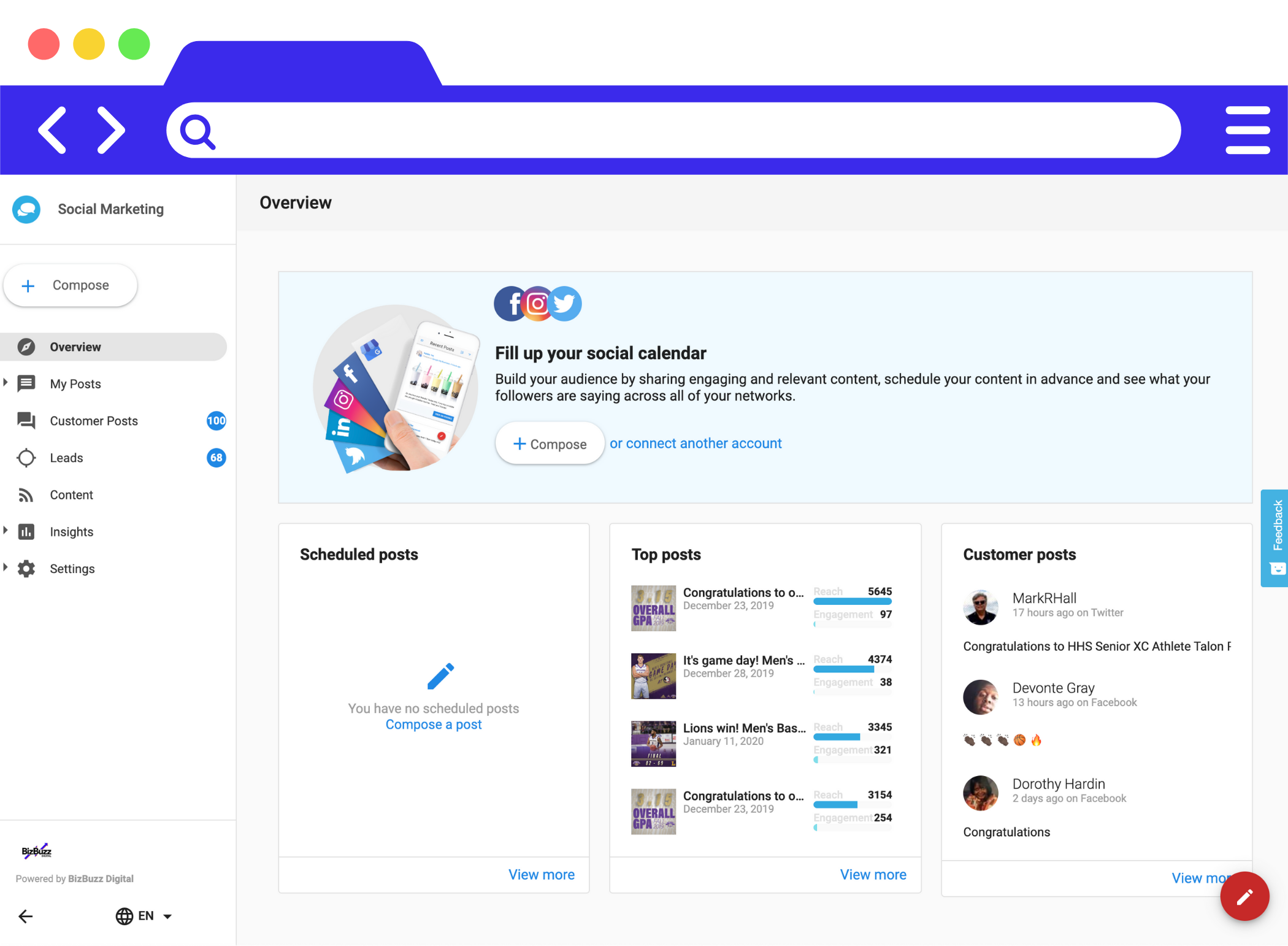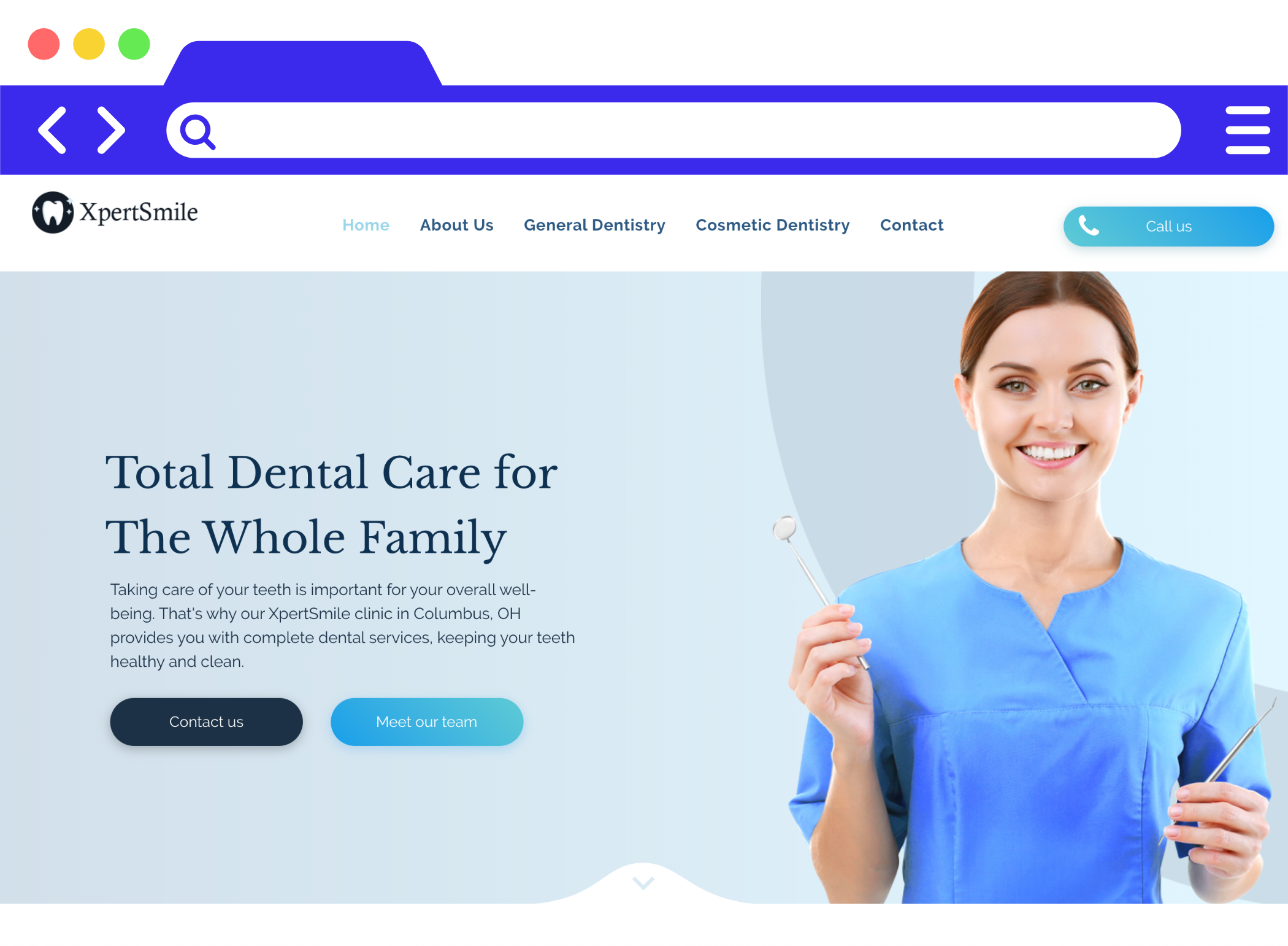 Website Design
Strengthen your online visibility with responsive, mobile-optimized websites that customers and search engines love.
Engage your visitors with original design and content that speaks volumes.
Integrate seamlessly across all devices with mobile-friendly and responsive design.
Utilize SEO best practices to maximize online visibility.
Have a world-class website up-and-running in as little as 15 days.
Digital Advertising
Reach more customers through digital advertising campaigns that span across search engines and social media while backed by incisive analytics.
Dominate search on Google and Bing with brand initiatives that instill customer confidence.
Speak to your audinece and breach new markets with social ads on Facebook and Instagram.
Maximize your potential with ROI reporting that focuses on perfection.
Utilize geofencing technology to overwhelm competitors through location-based conquest campaigns.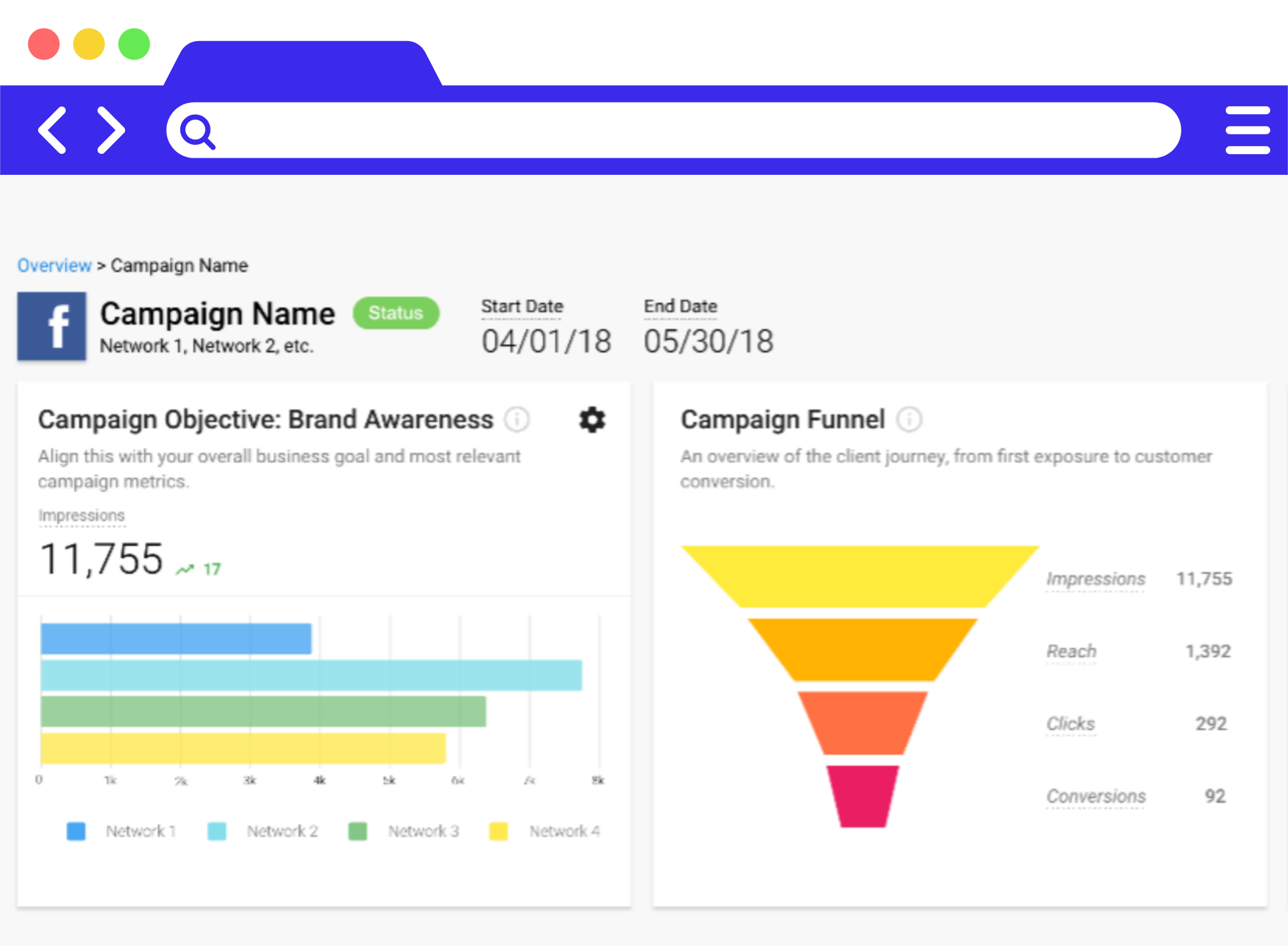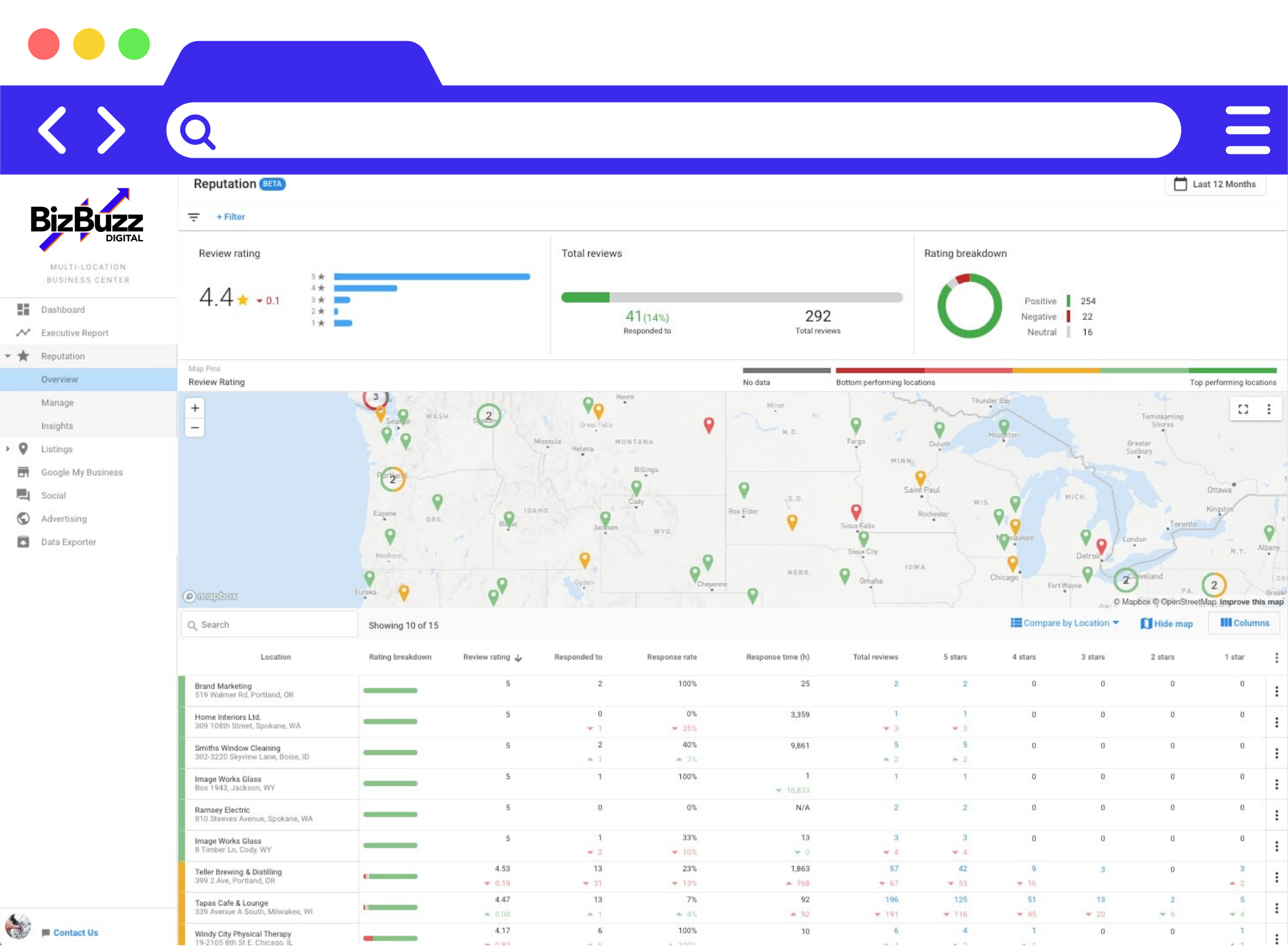 Multi-location Analytics
For businesses with two or more locations, tap into listings, reviews, and Google My Business to pinpoint your best and worst performers.
Explore your most important brand data all in one place.
Find out which locations are amongst your top performers and why.
Take conrol of your brand with simplified workflow management.
Combine location data and understand the big picture with multi-location reporting.