Stay on top of what your customers are saying about you and why.
Monitor and manage all aspects of your online reputation, including listings, reviews, mentions and more.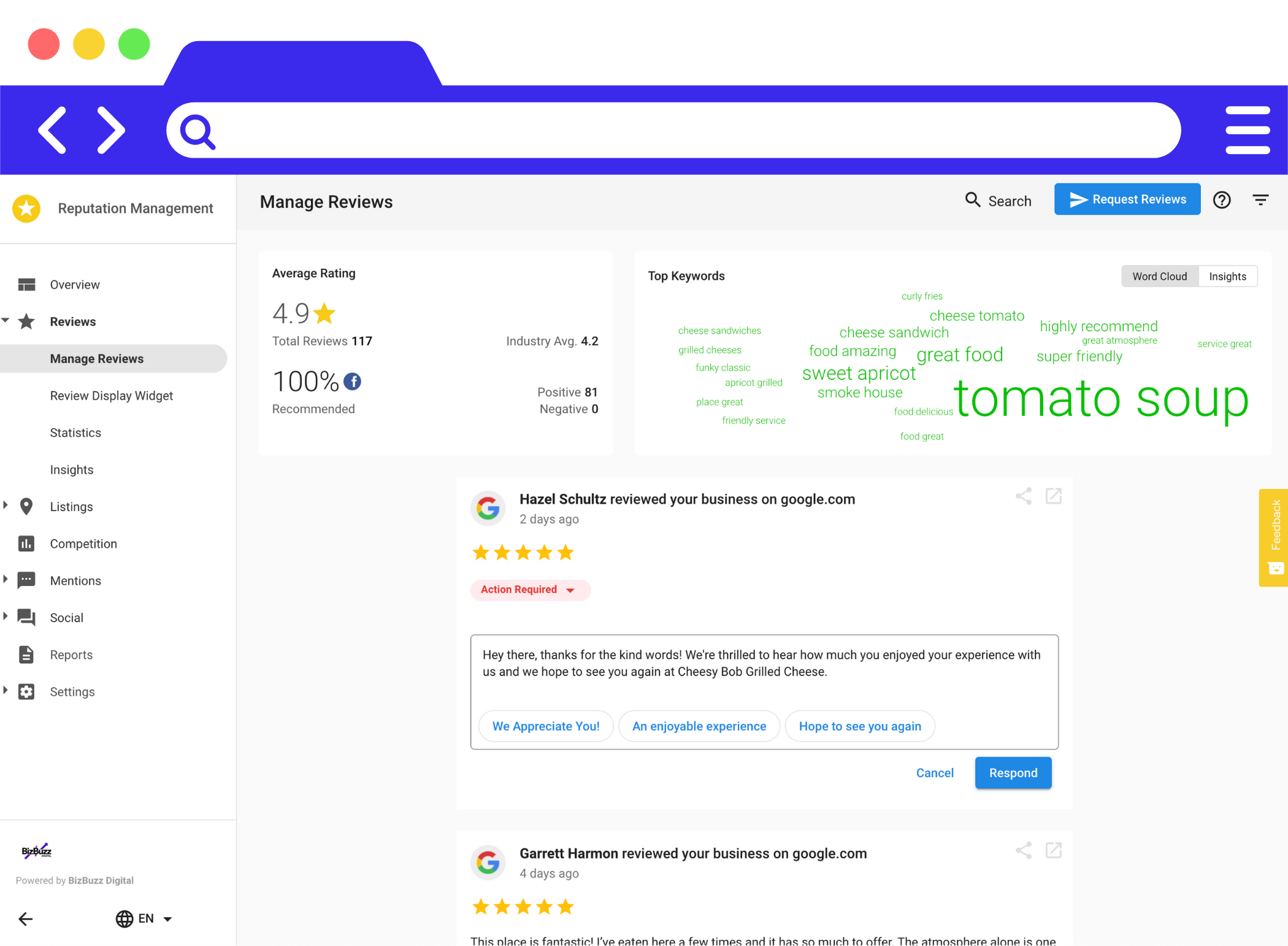 Manage your reviews from multiple review sites in one place.
Stay on top of your review on all of the most popular review sites, including Facebook, Google+, and Yelp as well as a ton of sites that are relevant to your specific industry. Also, easily respond with 40+ curated responses, and gain critical insights into what your customers are saying most often and why.
View the accuracy of your business listing data across the web.
Improve your search rank by identifying online business listings that are inaccurate or missing from essential directories like Google, Facebook, Bing and 60+ others.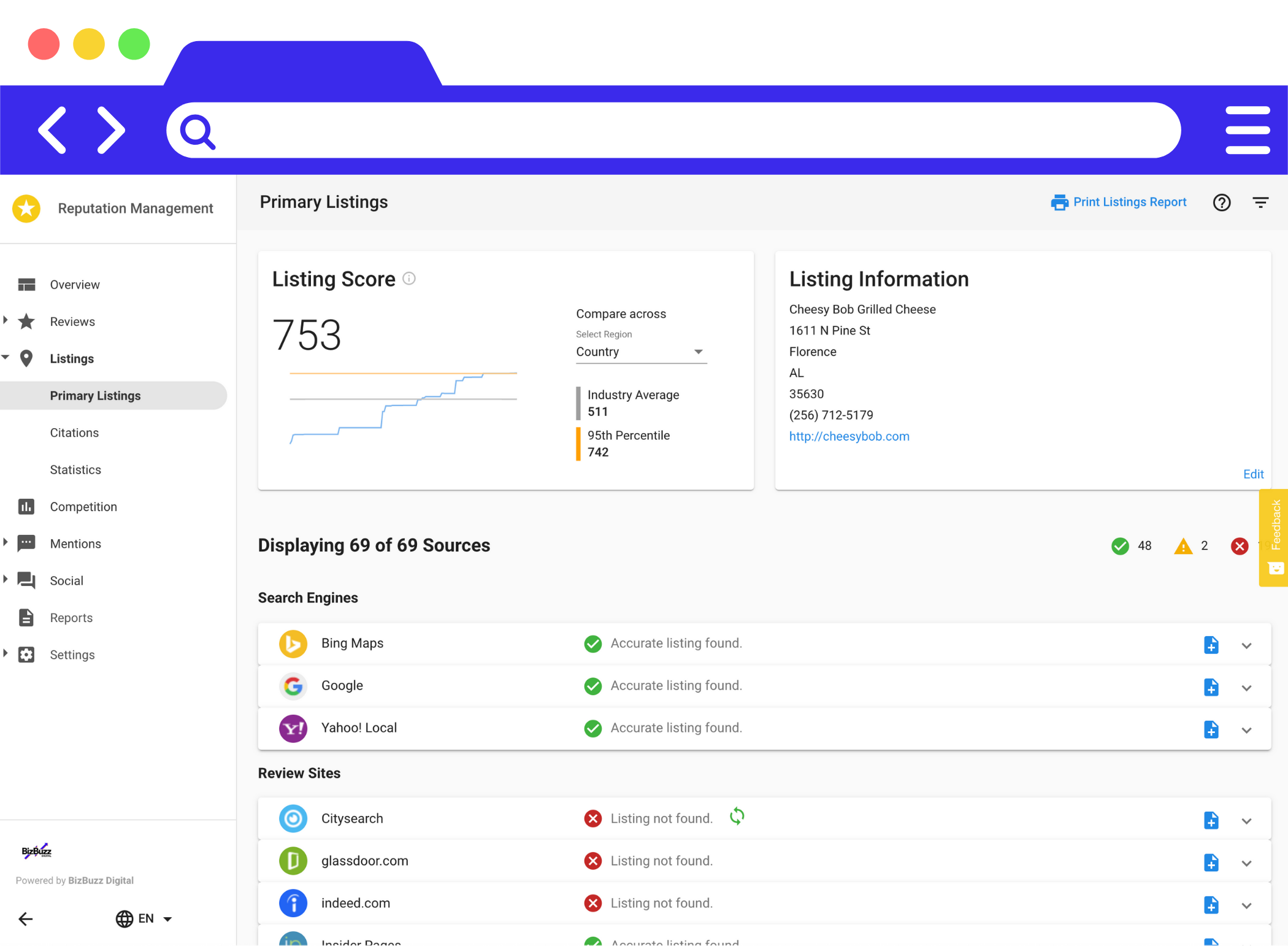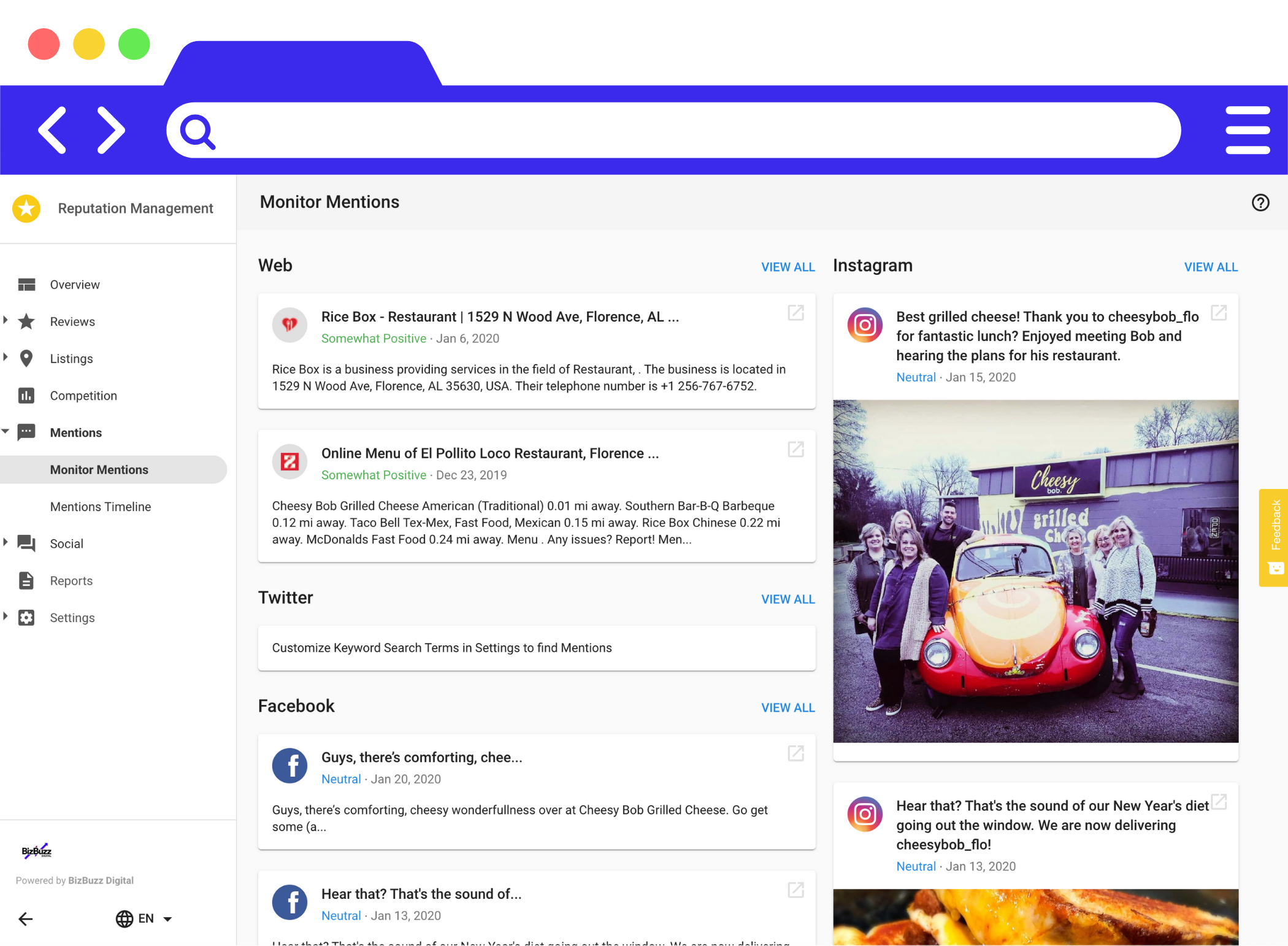 Tune in to what customers are saying about you online.
Monitor when your business is mentioned in a variety of sources, including news sites, blogs and social networks. Plus, highlight the most positive and negative mentions using automated sentiment analysis.
Stay in the know with competitor share of voice and growth trends.
See how your business stacks up online in search results and monitor what your competition is doing online and build strategies to gain more customers in your area.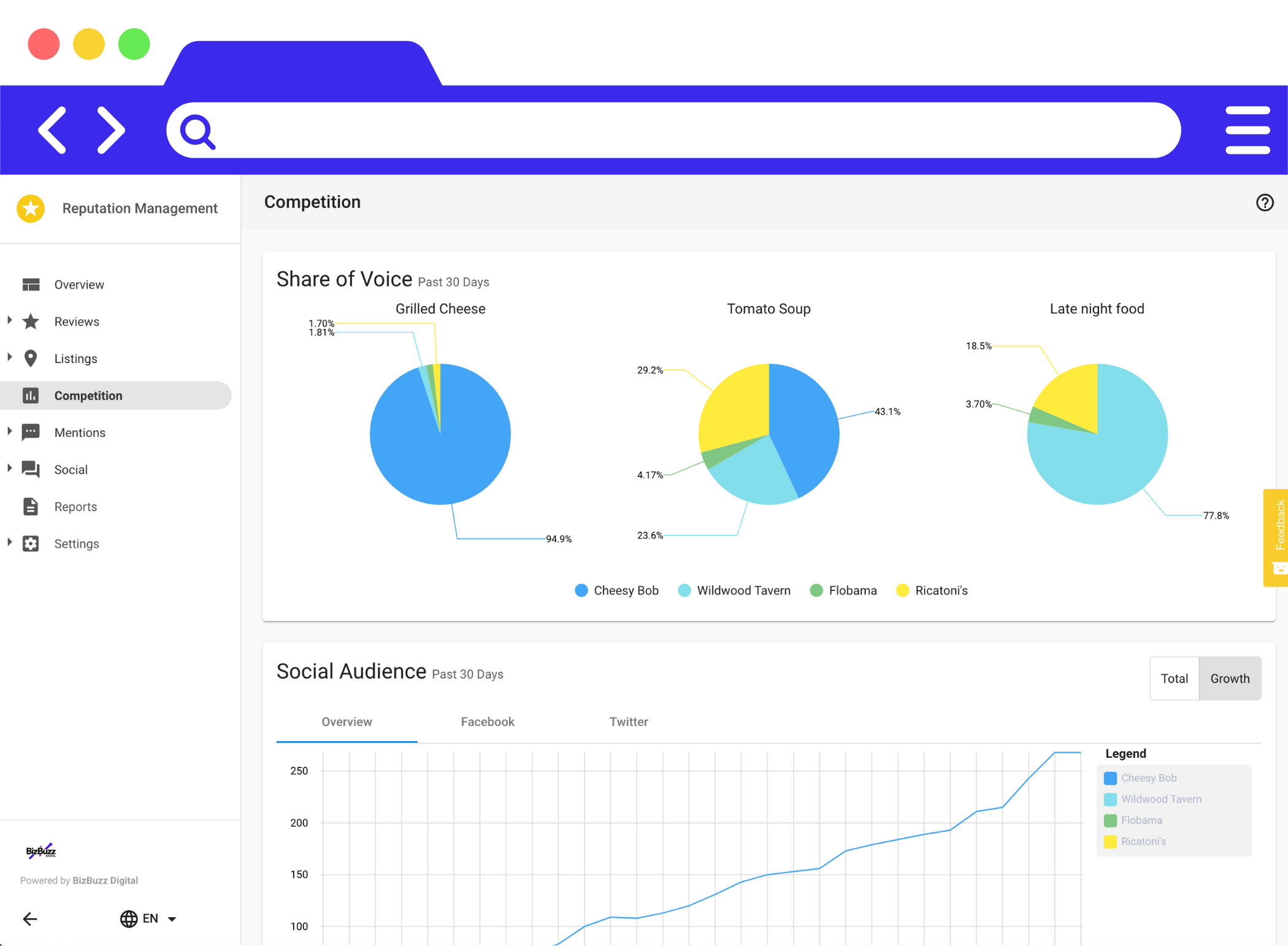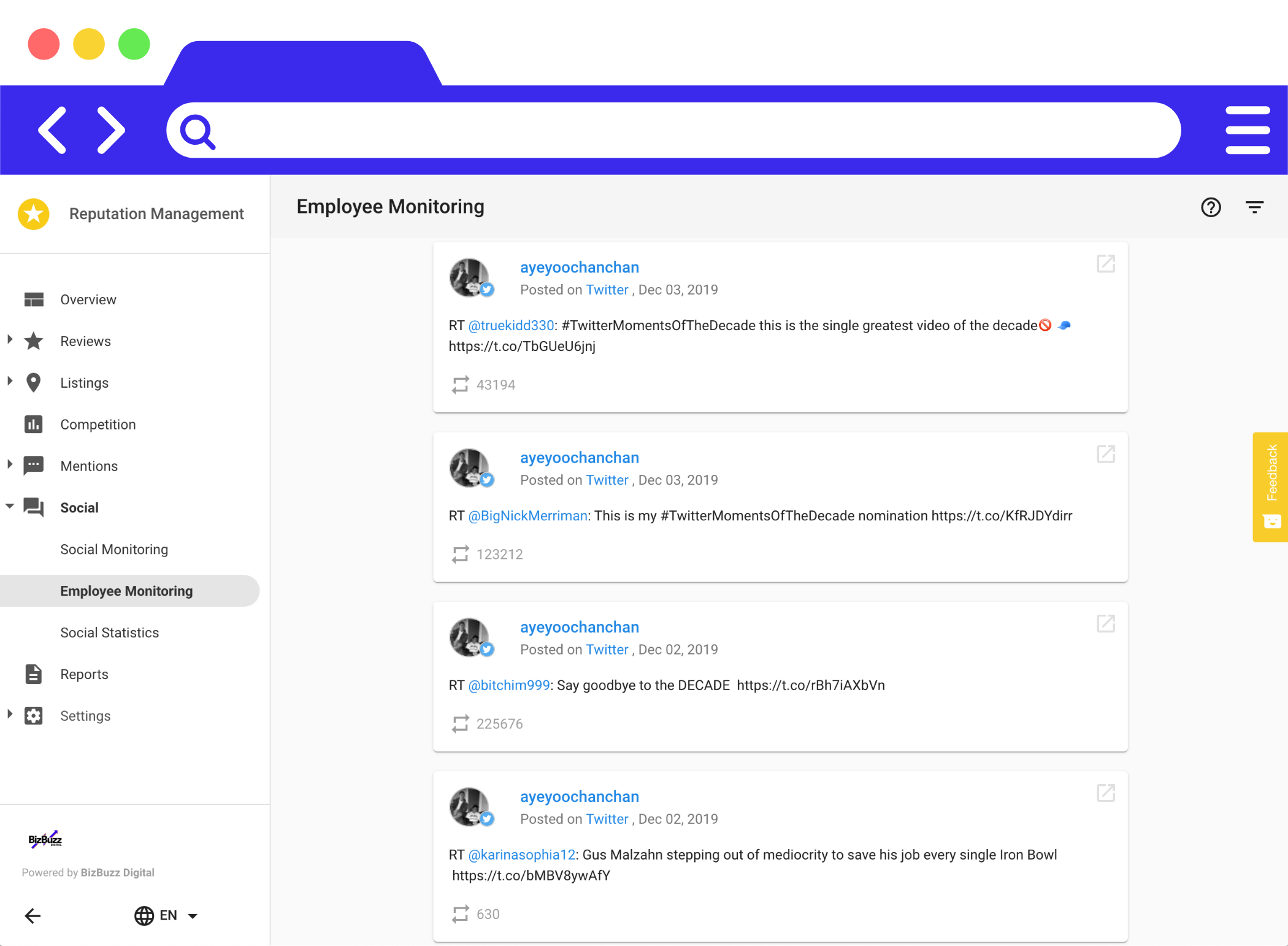 Simple social media management.
Save time by using one platform to monitor and analyze your social media efficacy, employee sentiment, an social stats.