Gain the exposure you need and improve customer engagement all through social.
Grow your fanbase, find real-time leads, and share relevant content across all of your social channels.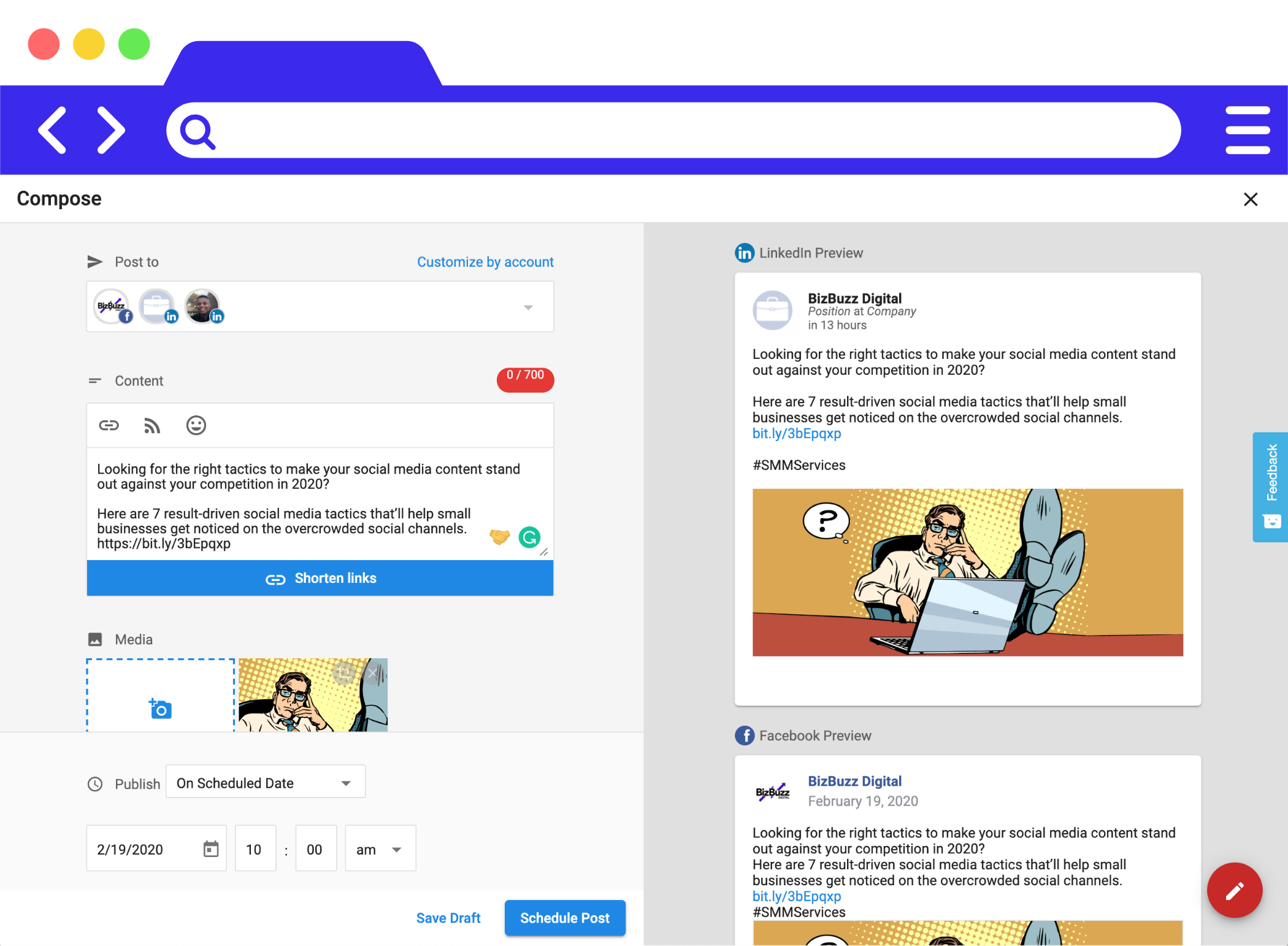 Plan and post to all social media channels from one place.
From one tab, you can publish content to multiple social sites with the push of a button.
Engage your followers through every step in the customer journey.
Improve your search rank by identifying online business listings that are inaccurate or missing from essential directories like Google, Facebook, Bing and 60+ others.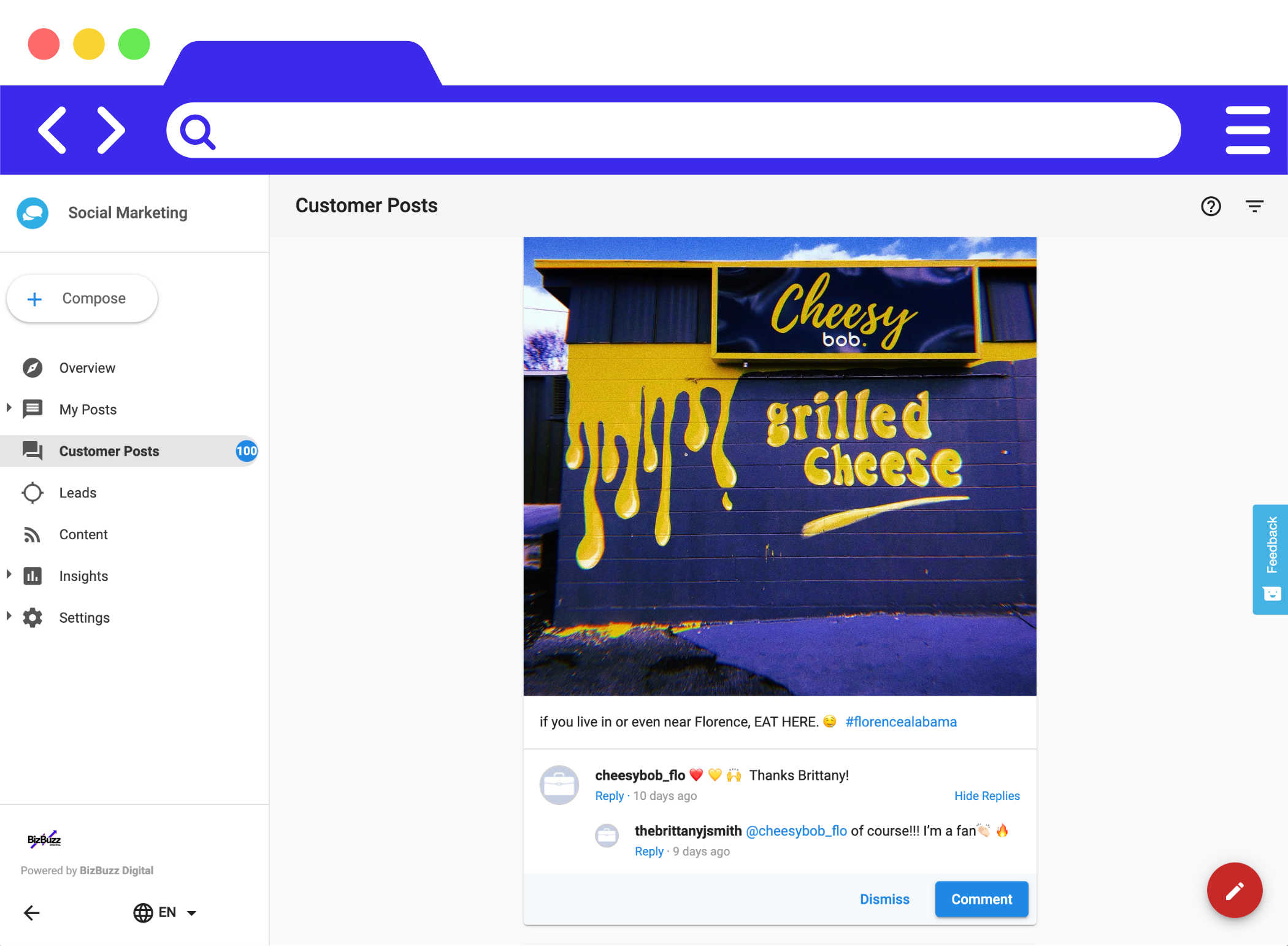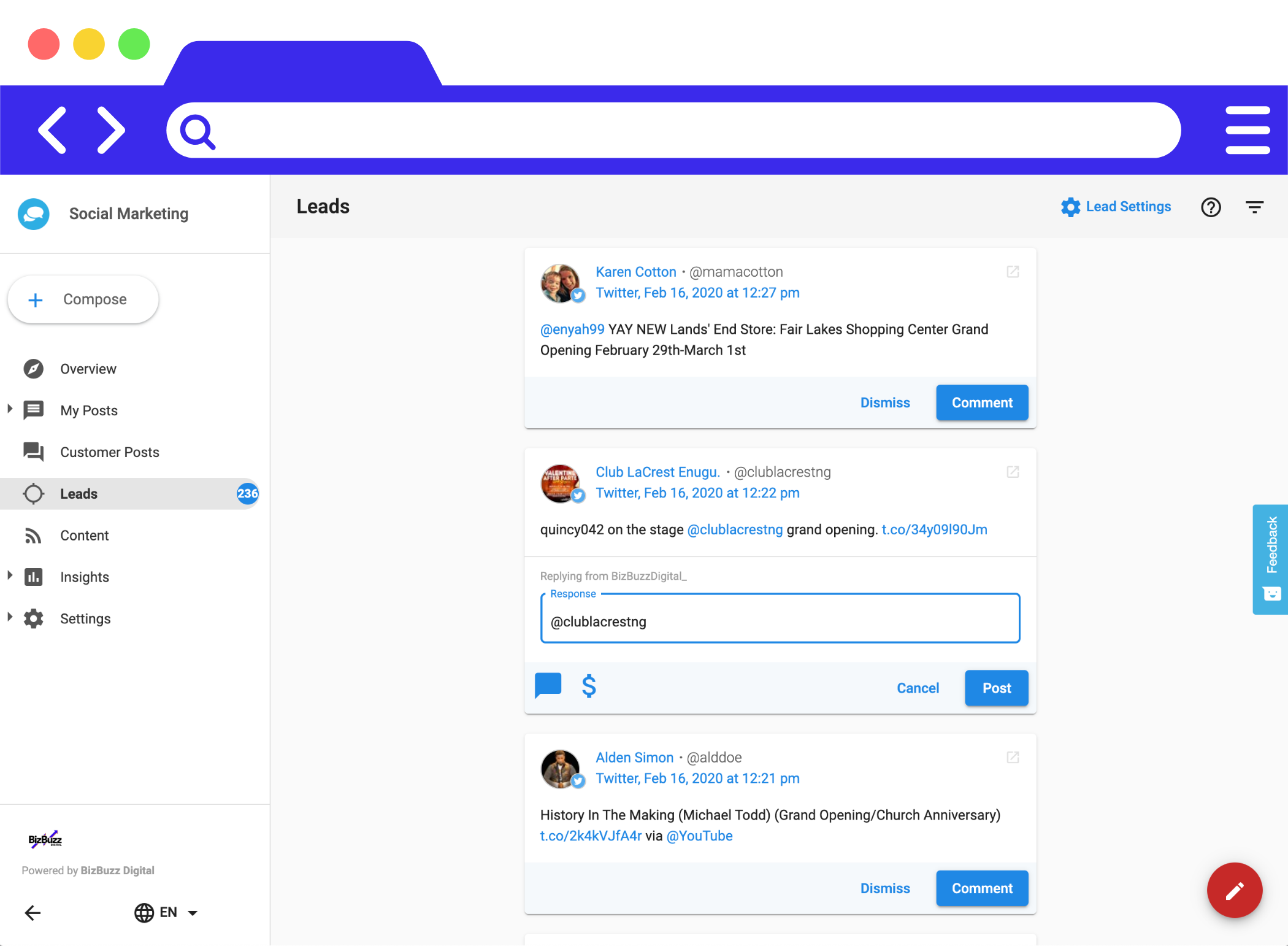 Generate social leads and easily start the conversation right away.
Discover and interact with leads who are looking for products and services like yours in real time.
Gather ready-to-publish content and position yourself as the expert.
Save time and energy with customizable settings that allow you to find and republish your industry's hottest news.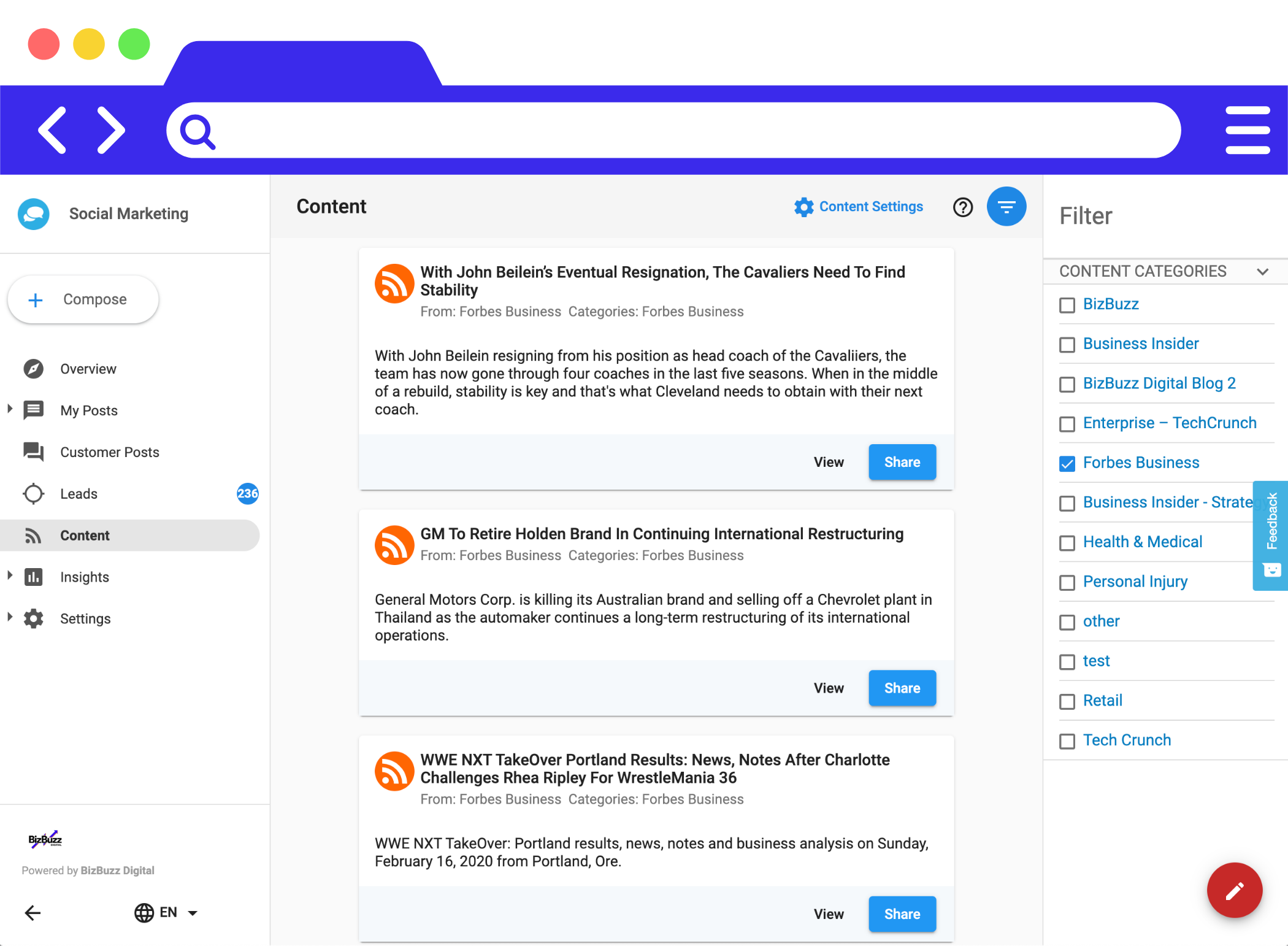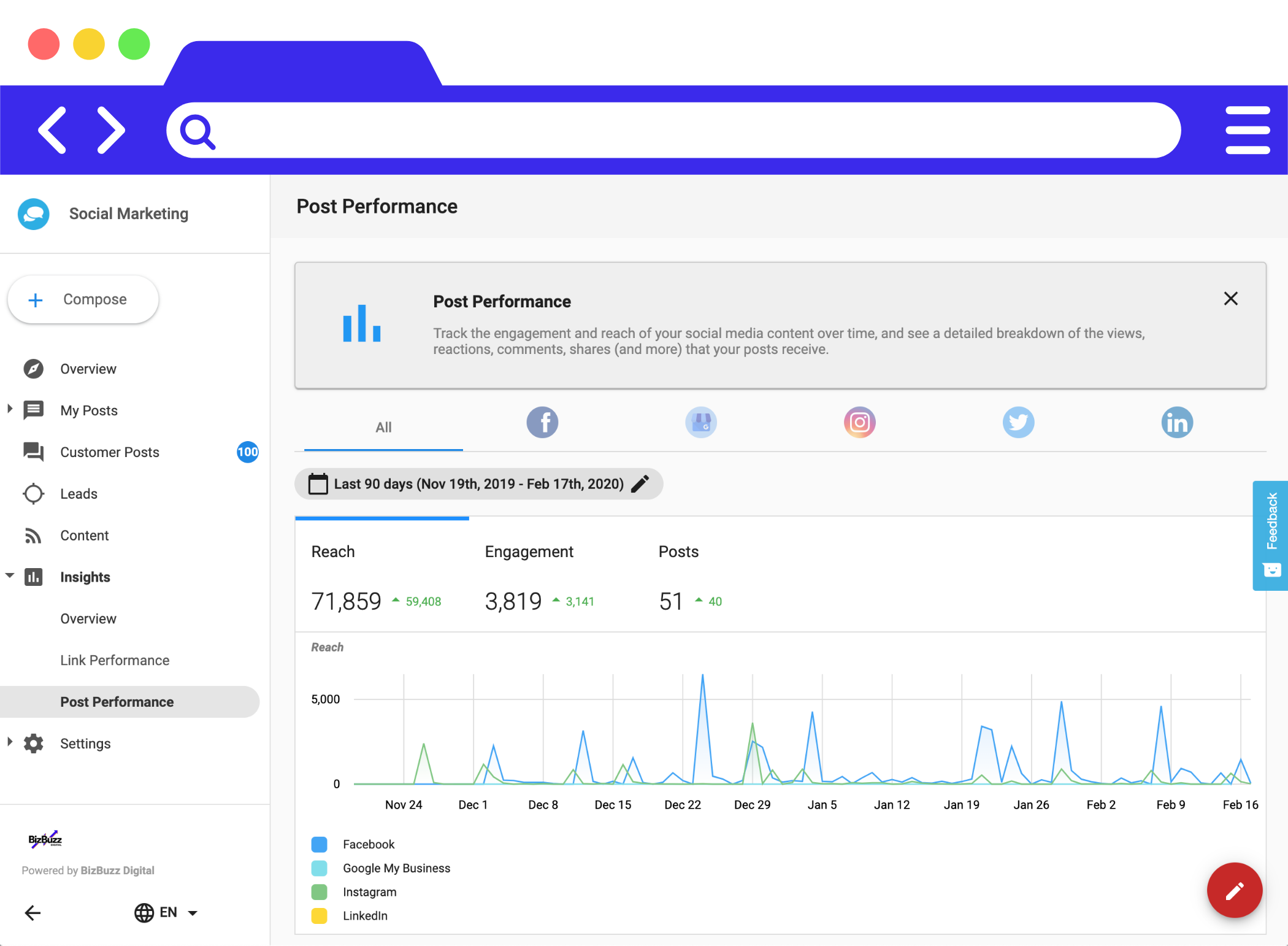 Track link, post, and engagement performance across profiles.
Get important stats that provide insights into your social profiles for better content strategy and customer engagement.
Go one step further and let us handle social for you.
Our team of strategists will build your social calendar one month in advance of posting in order to outline the design and copy of the posts and publish dates. When developing content, we balance marketing posts — such as specials, or products and services you offer — with interesting content found online.